The Perfect Seasons for Swedes to Explore South Africa
Posted on Thu September 21, 2023.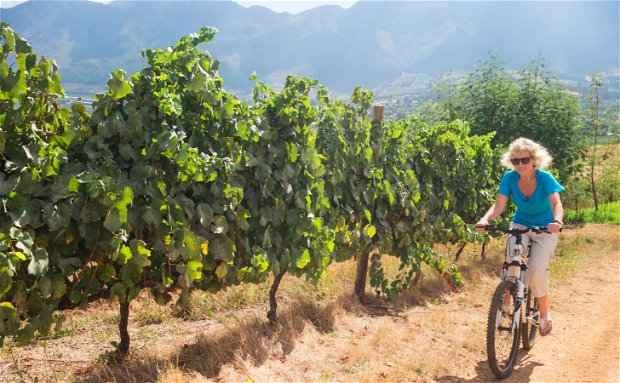 South Africa, with its diverse landscapes, rich wildlife, and vibrant culture, is a dream destination for travellers from all around the world - especially if you're Swedish, as it offers you incredible value for money and ample sunshine!
While South Africa is a year-round destination, there are specific times of the year that are particularly favourable for Swedish visitors for different reasons. So here is our advice based on the 20 years we have called this country "home."
1. South African Seasons:
Spring (September to November): Spring is a delightful time to visit South Africa. The weather is mild, and landscapes burst into colourful blooms. It's perfect for exploring stunning gardens, like Kirstenbosch in Cape Town, or the wildflowers of Namaqualand up the West Coast.
Summer (December to February): South African summers are hot and sunny. This is an ideal time for Swedes to escape the cold Nordic winters and enjoy the country's beautiful beaches along the Garden Route or KwaZulu-Natal's coastline. It's also a good time for safaris in Kruger National Park, as the wildlife is more active due to the heat. Anyone up for a bush and beach holiday?
Autumn (March to May): Autumn in South Africa is a pleasant season, with milder temperatures and fewer crowds. It's a great time for wine enthusiasts to explore the vineyards of Stellenbosch and Franschhoek or to embark on the famous Route 62 road trip.
Winter (June to August): South African winters are generally mild and not something a Swedish person would call real "winter", especially in the northern regions. It's an excellent time to visit Cape Town and experience its cultural attractions, like Robben Island and the V&A Waterfront, without the summer crowds. It is also the best time to go on safari in Kruger National Park and surrounds as the dry winter causes the bush to thin out, promising more sightings as animals battle over watering holes. 
2. December to February – The High Season:
From December to February, South Africa is filled with international tourists and if you're looking for a vibe then you should definitely visit then. There are music festivals, explore bustling city tours, an a range of outdoor activities from learning to surf at Muizenberg to bungy jumping off Bloukrans Bridge.
3. March to May – Shoulder Season:
If you prefer milder weather and fewer tourists - then March to May is what we like to call the "Secret Season". The landscapes are still lush from summer rains, and it's a perfect time for hiking and outdoor adventures. Plus, we often find better deals on accommodation for you during this time.
4. June to August – Off-Peak Season:
While the northern regions like Gauteng and the Kruger National Park remain relatively mild, it's the best time for Swedes who want to experience a more laid-back, less crowded South Africa. Cape Town's attractions are less busy, and it's an excellent opportunity to indulge in wine tasting and enjoy cultural experiences. However, for safari destinations June to August is often the most popular time which is why we recommend booking your safari with us at least 6 months in advance. 
Whether you're drawn to the lively atmosphere of summer, the mild weather of spring and autumn, or the tranquillity of winter, South Africa offers something for every traveller - so if you're ready to start living out your dreams, say "screw it let's do it" and get in touch with us today to plan your South African holiday for 2023 and beyond!