6 Reasons To Visit South Africa
Posted on Thu August 10, 2023.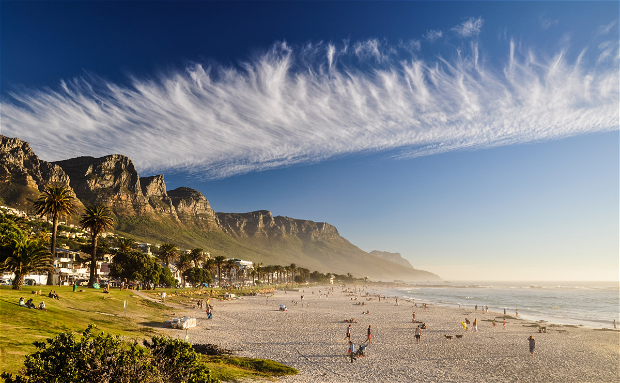 South Africa is a dazzling gem among travel destinations - just ask The Telegraph, whose 30 000 readers voted South Africa as their favourite country in the world and Cape Town as their favourite city in the world in the 2023 Travel Awards.
There's a reason our Founder, Jonas Sandström moved from Stockholm to Cape Town 20 years ago...for him, South Africa is a land of diversity and enchantment. It's a shining gem among the world's top travel destinations. With its breathtaking landscapes, vibrant cities, rich cultural heritage, and remarkable wildlife, this country has something for every traveller's heart. So without further ado, we bring to you our 6 compelling reasons why South Africa should be at the top of your travel list.
1. Spectacular Landscapes
South Africa boasts a diverse range of landscapes that can leave you spellbound - trust us on this one! The iconic Table Mountain overlooking Cape Town is a natural wonder that offers panoramic views of the city and the ocean. The Drakensberg Mountains, with their majestic peaks and lush valleys, are a hiker's paradise. The Garden Route, stretching along the southern coastline, is a scenic drive filled with stunning beaches, dense forests, world-class golf courses and charming towns. Whether you're into mountains, oceans, or rolling countryside, Mzansi (a local name for South Africa) has it all.
2. A True Wildlife Safari Destination
For those seeking an unforgettable wildlife experience, SA is the perfect destination. The renowned Kruger National Park is home to the Big Five (lion, elephant, buffalo, leopard, and rhinoceros) and a multitude of other species. Imagine witnessing a lion's majestic stride, elephants bathing in rivers, and rhinos grazing in their natural habitat. We've seen it all - and some more! Many private reserves offer luxurious accommodations, providing an intimate encounter with nature that's hard to replicate elsewhere.
3. Cultural Diversity
South Africa's history is a tapestry woven with diverse cultures, and this is evident in its vibrant cities. Cape Town, with its blend of colonial architecture and modern skyscrapers, is a melting pot of cultures. Visit the historic Robben Island, where Nelson Mandela was imprisoned, and gain insights into the country's struggle for freedom. Johannesburg, known as the "City of Gold," is a dynamic urban hub with a burgeoning arts scene and a rich history.
4. Culinary Delights
The foodie scene here is a fusion of flavours influenced by the diverse population. Indulge in a traditional "braai," a barbecue that's a cornerstone of South African culture. Sample local dishes like bobotie, a spiced meat dish with a custard topping, or try the famous South African "biltong," a dried meat snack. Pair your meals with exceptional wines from the renowned Cape Winelands, where picturesque vineyards produce some of the world's finest wines.
5. Adventure and Thrills
If you're an adrenaline junkie, South Africa won't disappoint. From shark cage diving in Gansbaai to bungee jumping from the Bloukrans Bridge, there's an adventure for everyone. Take a dip in the warm Indian Ocean or go surfing on the waves of Durban's beaches. For those seeking a more serene adventure, consider exploring the breathtaking caves at the Cango Caves.
6. Warm and Welcoming Locals
South Africans are known for their hospitality and friendliness. Engaging with locals provides a deeper understanding of the country's culture and traditions. Whether you're chatting with artisans at a local market or sharing stories around a campfire, the warmth of the South African people is sure to leave a lasting impression.
South Africa is Ready to Welcome You
It's no wonder that The Telegraph voted South Africa as a traveller's favourite country to visit in the world, and with the current exchange rate, a safari, golf trip or holiday to South Africa provides better value for money than anywhere else, we think! So pack your bags, embrace the magic of South Africa, and let its wonders unfold before you with Gonana Travel as your travel designer and tour guide on the ground should you require.